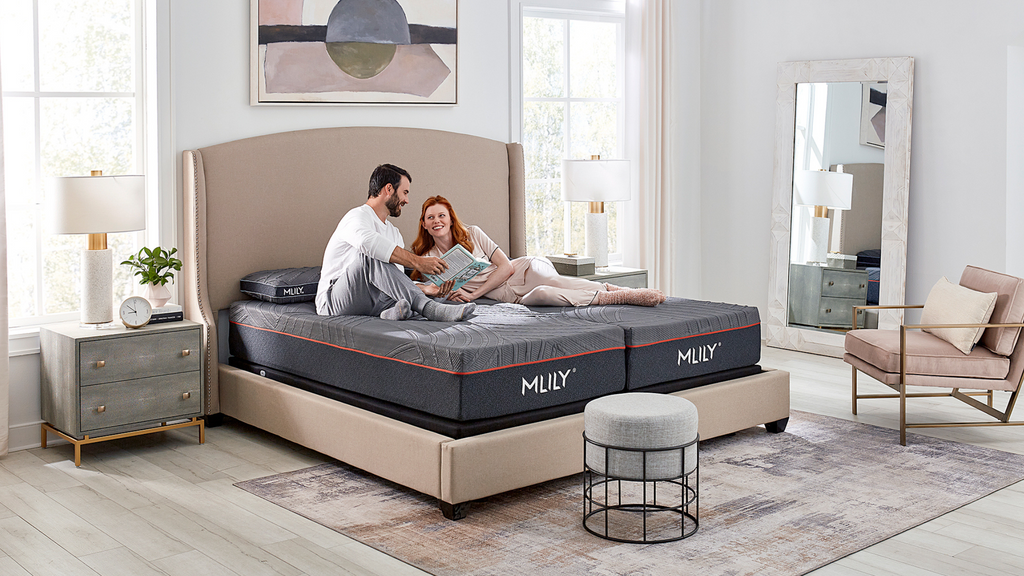 On the lookout for a perfect night's sleep? Don't worry. Our professional and experienced sleep experts at Mattress Star have the right guide for you. We believe investing in a luxury mattress is not merely about the budget but the fit to your personal sleep needs.
Anyone living around the LA area is well aware of the noise and different temperatures that affect your sleep habits. Getting a mattress that supports your back and lets you drift off to dreamland is crucial to your well-being. 
We offer a competitive selection of luxury mattress brands from Sealy, Chattam & Wells, and King Koil to innovative collections like Tempur-Pedic and Mlily and Helix. With financing programs and top-notch advice, we can help you get into the best mattress possible and rediscover restful sleep in its finest form. So, what do you look for in a quality mattress? 
Start with Firmness as a Factor
You'll want to consider what firmness is best for your back before you make a selection. Not sure where to start? It has a lot to do with the position you sleep in. For example: 
Side Sleepers: look for a mattress that hugs your counters as you curl up on your side, but doesn't sacrifice support—something in the soft to medium firmness area.
Stomach Sleepers: firmer is better here. You don't want too much dip around your belly so your back curves while you sleep.
Back Sleepers: for those that enjoy a restful back sleep, shoot for medium firmness so you're balanced and promote good posture.
Combination Sleepers: then there are the restless among us that twist and turn all night. Look for versatility and adaptability in a medium firmness.
Remember, you have a unique body type. If you are heavier, you will want more firmness compared to lighter sleepers that can get away with softer mattresses.
What About Your Sleep Needs?
 Every home, personality, and temperature are going to be different. How you set up your bedroom sanctuary and the environment you snooze inside will have a lot to do with the type of mattresses you select. Consider:
Overheating: look for cooling technologies in the process of mattress development. This can be a game-changer for those who put out a ton of heat while sleeping.
Back Pain: many shoppers suffer from the pain of acute or chronic back issues. Try to get a mattress with added foam layers that balance support and comfort, like our selection of luxury mattresses.
Organic Materials: Mattress Star is happy to supply eco-friendly brands and products that align with customers looking for organic or sustainable options. 
Construction Details of Your Luxury Mattress
Finally, you'll want to take a look at size and construction. Size is the easy factor. Measure your space and make sure the mattress you select offers plenty of room on both sides of the mattress so you and your partner can enjoy a good night's sleep.
You may want to consider motion isolation and edge support. It is not fun if you are a calm sleeper and your partner likes to switch positions every 20 minutes. In some cases, a split bed may be a better option because it provides individualized firmness. 
Height is also a factor. You don't want a step stool to get into bed every night. Adding plush mattress toppers is fantastic. Just be sure it doesn't mean you have to literally "climb" into bed.
Conclusion
No matter what your luxury mattress needs, our team at Mattress Star is here to help. Visit our shop in LA or check out our options online, and let's find fantastic new mattresses for your home. A restful night of rejuvenation is only a quick phone call away!