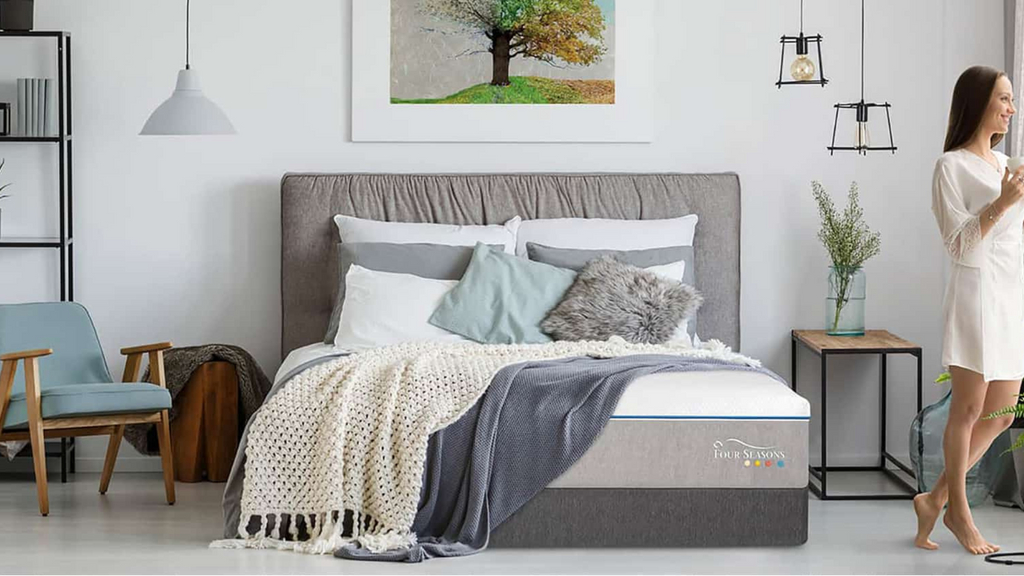 Ah, Los Angeles. Home to over 3.8 million people and a bustling lifestyle where dreams are as vast as the sprawling cityscape. Even with all the crazy activities that keep you incredibly busy around the greater LA area, there's one essential thing every Angeleno needs: a rejuvenating night's sleep.
You can't enjoy all the entertainment, sports, music, and incredible nightlife of LA without coming home to a decent bed to lay your head down at night. For everyone from every background around LA, Mattress Star is here to help you find the best possible mattresses in LA.
Why Mattresses Matter More than You Think
It's no mystery that a great day starts the night before. With the plethora of factors affecting sleep, from stress, anxiety, environmental factors, to physical conditions, the importance of a quality mattress cannot be emphasized enough. Imagine combating these sleep stealers with a bed that doesn't match up to your comfort. Dreadful, right?
So, if you've ever found yourself up all night trying to get into the best possible position for a decent rest, maybe it's time to reconsider what lies beneath you.
Spotlight On: Luxurious Sleep with Mattress Star
Mattress Star is one of LA's premium mattress providers. Our team provides handcrafted and hybrid sleep solutions tailored for the discerning sleeper. Let's peek into some of our star products: 
Spring Air: A marvel designed with a True Comfort Core and the latest Gel Memory Foam technology, initially created for NASA! Talk about sleeping on innovation. And guess what? It has been handcrafted right here in the USA for over 75 years.
STEARNS & FOASTER LUX ESTATE  (Ultra Firm Tight Top): This is not just a mattress. It is an experience. From its moisture wicking Tencel quilt layer, the plush Indulge Memory Foam, to its ventilated coil system promoting a cooler sleep, it truly embodies indulgence.
WelFlex 1.0: Redefining firm comfort, the WelFlex 1.0 offers a symphony of features like the Cooling Knit Fabric Cover, Gel Memory Foam, and the Performance Memory Foam. And if you're a fan of adjustable bases, this beauty has got you covered.
Do you have a specific feature you can't sleep without? Perhaps it's the cooling sensation or that ultra-firm support?
FAQs: Drift into Dreamland with Clarity
What makes a mattress luxurious?
A luxurious mattress is not just about softness. It combines innovation, craftsmanship, and premium materials to ensure a restful sleep experience.
Why should I invest in a premium mattress?
We spend almost one-third of our lives sleeping. Investing in a premium mattress ensures that this significant portion of your life is spent in ultimate comfort, leading to better health and improved daily performance.
Are Mattress Star products compatible with adjustable bases?
Absolutely! Products like the WelFlex 1.0 are designed keeping adjustable bases in mind, ensuring flexibility and durability.
Dreaming in LA 
When you live in a city as dynamic as Los Angeles, the tranquility of your bedroom becomes your sanctuary. At the heart of that sanctuary lies your mattress. With Mattress Star, you're not just buying a bed. You're investing in years of quality sleep, health, and well-being. 
Connect with Mattress Star and dive into an incredible selection of mattresses in LA and the surrounding areas. Your dreamy slumber awaits!