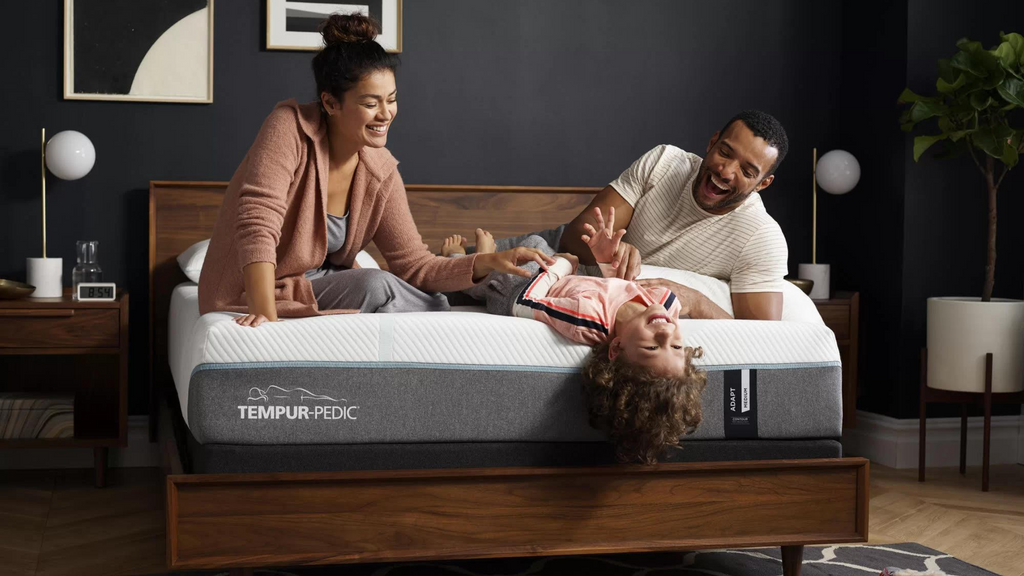 A good night's sleep is the foundation of a healthy and energized life. If you find yourself tossing and turning on your old mattress, it might be time to invest in a new one. The only problem left is figuring out what type of mattress will work best for your unique sleep habits. That is why you need to swing down to Mattress Star in Glendale. We have a wide selection of the best mattresses on the market.
Here's a quick guide to getting the type, feel, and comfort level of mattress you need to experience a cloudlike sleep each and every night.
The Benefits of a New Mattress
Before we dive into the guide, let's explore the incredible benefits of upgrading your old mattress. Remember, adults between 18 and 64 need roughly seven or more hours of sleep every night. With that much time needed to feel ready to attack the next day, you want a comfortable mattress. 
A new mattress can improve sleep quality, alleviate aches and pains, and enhance overall well-being. With the right mattress, you'll wake up feeling refreshed and ready to conquer the day. Let's jump into the guide so you know where to begin with our best mattress store at Mattress Star.
Guide to Buying a Mattress 
1. Choose Your Desired Mattress Size
The first step in finding your dream mattress is selecting the right size. Consider your space, sleeping habits, and body size. The goal should be to fit your entire body, legs and all, onto the mattress with plenty of room if you prefer to sleep on your side. You also want to consider if you have a partner or little ones sneaking into your room after a nightmare for extra cuddles. The most common mattress sizes include:
Twin 38x75 inches
Twin XL 38x80 inches
Full/Double 54x75 inches
Queen 60x80 inches
Eastern King 76x80 inches
California King 72x84
2. Consider the Mattress's Firmness
Firmness is subjective and varies from person to person. Your ideal firmness level will depend on your personal preference and sleeping position. For example, back sleepers may prefer medium to firm support, while side sleepers often opt for a softer surface. Test out different firmness levels at Mattress Star to find the one that feels just right for you.
3. What About Quality Mattress Support?
A supportive mattress maintains proper spinal alignment and reduces pressure points. You're going to spend about a third of your day lying on your new bed, so you want to ensure your back feels supported and comforted all night long.
4. How Durable is Your Mattress Selection?
Investing in a durable mattress ensures long-term comfort and value. The longevity of a mattress depends on the materials and construction. Trustworthy brands like those available at Mattress Star are known for their durability and lasting performance, making them a worthwhile investment. You don't want something that will sag or soften too quickly. Shoot for about 8 to 10 years of use out of your new mattress.
5. Look Closely at Mattress Stability
Stability and motion isolation are essential factors, especially for couples or light sleepers. You wouldn't want to wake up every time your partner moves. High-quality mattresses, such as those at Mattress Star, are designed to minimize motion transfer, allowing you both to sleep peacefully through the night.  
If your partner isn't available to test your options at our best mattress store, call a close friend and make it a fun afternoon. You may be helping them pick out a great new mattress as well!
6. It's All About Mattress Comfort
Comfort is the key to a good night's sleep. When you visit Mattress Star, you'll find a wide selection of comfortable mattresses crafted with precision and care. From memory foam to hybrid mattresses, there's a perfect match for every individual's comfort needs. Be sure to look closely at springs, air, latex, foam, and any other construction to get the optimal comfort you need.
7. Finally, Look at Mattress Materials
The materials used in a mattress can significantly impact your sleeping experience. Organic materials, such as natural latex and organic cotton, are eco-friendly and hypoallergenic, making them an excellent choice for health-conscious consumers.
Hey, it's California, after all. Everyone is way more sensitive to the effects of chemicals or ingredients in all our products. Our team at Mattress Star offers a variety of mattress options, including those made with premium materials, ensuring a restful and safe sleep environment.
Conclusion
Congratulations! You are now equipped with the knowledge to make an informed decision when buying your new mattress. Quality sleep is an investment in your overall well-being, and finding the right mattress can make all the difference.
Don't compromise on comfort, support, or durability. Instead, head to Mattress Star, Glendale's best mattress store, to experience their exceptional collection of mattresses and start your journey towards a restful night's sleep.